I live for Spring. And not just because my birthday is in April.
It's been cold and dreary for months. I've been stuck inside looking out the window at the lifelessness, and just when I cant take it anymore... there's a flower! My Hellebore is blooming! Then the crocuses! And THEN, the Star Magnolia! It's official, winter is over. I see life!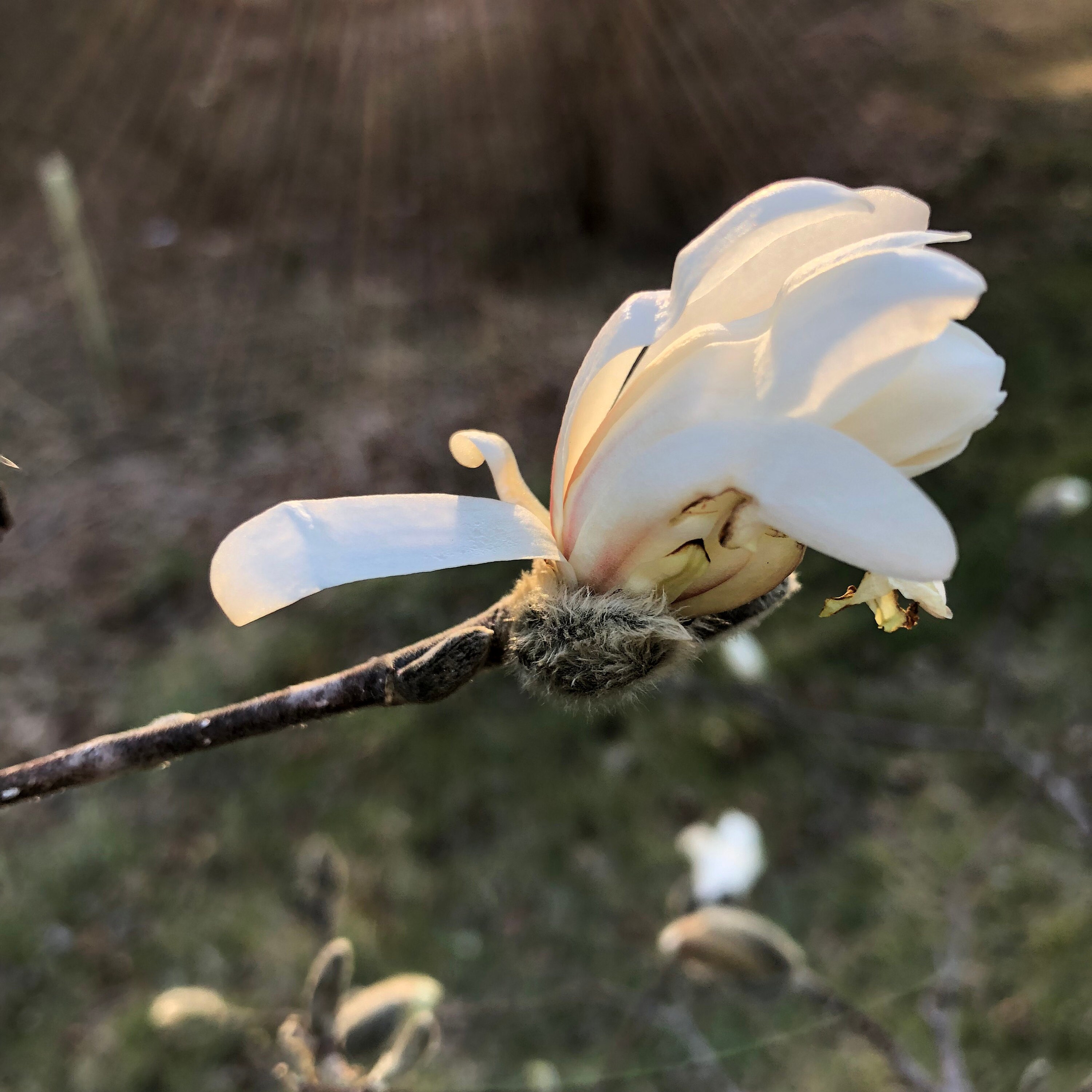 The aptly named Star Magnolia (Magnolia stellata), is small but mighty. This is a non-invasive japanese native with a lovely scent that blooms early enough it has no competition on the stage. 
It stays under 25' in height & width, so it's great for small yards. It can even be planted near power lines without fear of the dreaded Asplundh coming through and assaulting its delicate shape. 
Mine is only a few years young, and was given to me as a birthday gift from my husband, who clearly gets me.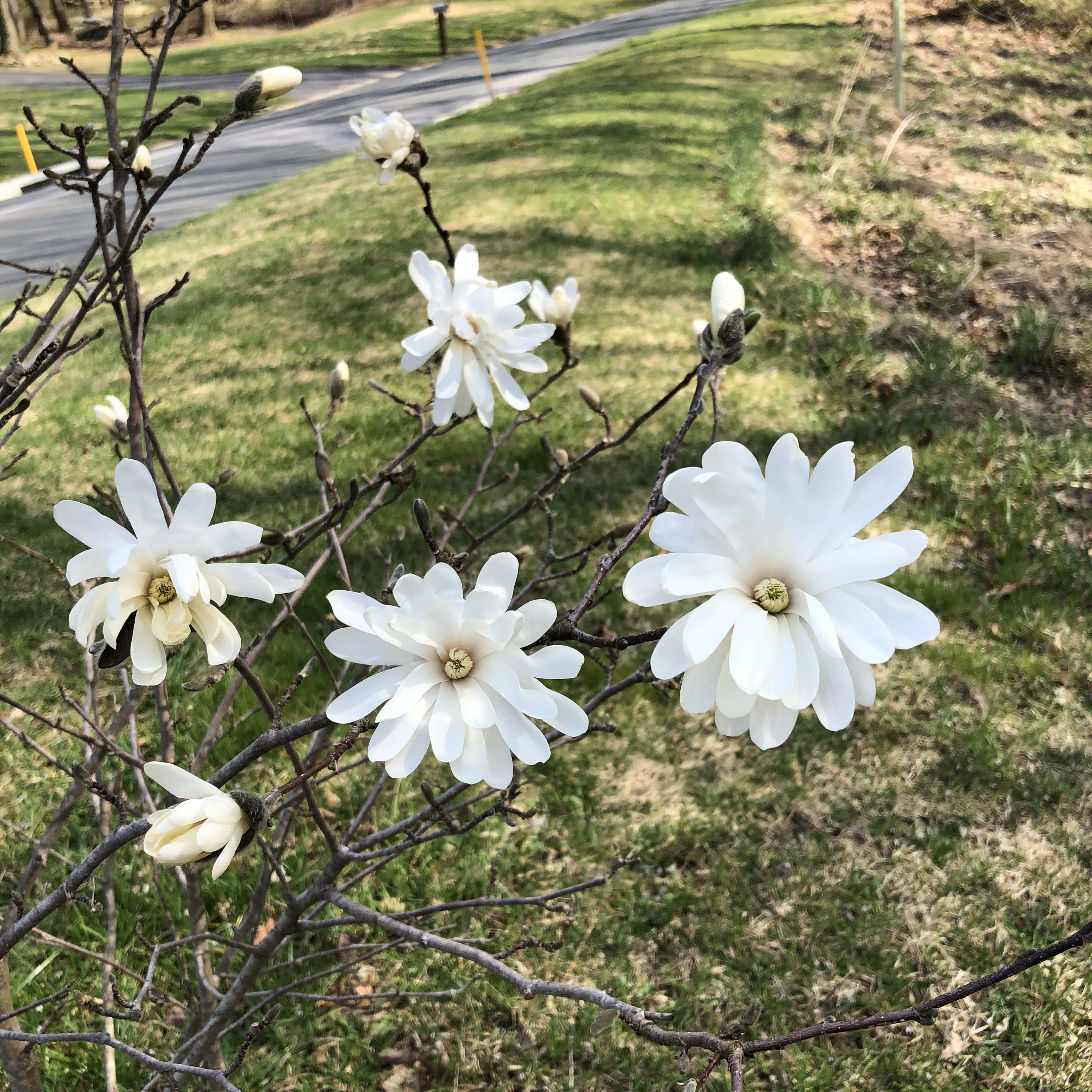 You're asking me right now, 
Can I grow one in my yard??
Lets check:
Do you live in a USDA planting zone  between zones 5 to 8?
Do you have an open space at least 25' wide that gets lots of sun?
Does the soil drain well?
Yes? Perfect!! 
Now you're asking,
Where can I get one?? 
Check with a local nursery. I dont recommend big box stores, as I've seen plants mislabeled way to often and I generally am not impressed with the quaility of the plant. 
And you don't need to buy the biggest plant you can find either. These are slow growers, but they'll get there eventually. I find trees tend to naturalize to thier environment better when planted young anyway. 
Found your tree? Here's how to plant it so you can enjoy it for generations.
Good luck and happy planting! 
-Dawn